Kids entertainment and How to keep them happy at the airport and during the flight?
Travelling with family is an exciting experience for everyone. But especially for the kids. Because kids have a free soul. It can be exciting for you too if you pay heed and live optimistically! After all, it's you who come to see this place.
Kids entertainment is one task that parents have to prepare themselves for when flying with kids. Children feel trapped in a seat and can not do the usual activities. Air travelling with children can become dull if you do not prepare yourself for it. Parents need to get the kids' attention to make the flight more interesting and enjoyable. After your kids are your life!

 Kids entertainment is the key to success while you are on the way and everybody having trouble being patient., When you fly with your young children, sometimes looks like no one can wait and everyone is in a rush to reach the Destination. Yet, it all relies on exactly how well-prepared you are for this. When you are travelling along with kids, there are many methods to make the trip more interesting for them. Usually, kids are more interested in group games and when everyone is playing. So always have ideas of group play along with each other. For example, "eye spy" or scavenger hunts. This can make your kids happy. And if kids spend a happy time then you can too!
Put these guidelines to use and enjoy the trip while seeing your kids enjoy theirs too.
    Let's see how is possible to entertain kids on flights and keep your children occupied and busy while you are travelling. Many basic things such as colouring books, white papers, pens, or storybooks can help you keep them busy. To motivate your children to use these types of items, think about buying a special colour marker, or anything at all especially fun for every child. We understand that moms and dads are more restrained from using electronic devices by their small children, but, travelling with a child on the plain is difficult. To keep toddlers busy, there is nothing compared to allowing your two-year-old to enjoy watching a cartoon on a tablet. But make sure you are prepared an aeroplane car seat for your child. If you can become successful in engaging your kids then you can keep them happy too. So, let's make your kids super happy.
How to stay entertained on a long flight and what to provide for kid's entertainment? Drinks help a lot!
Drinks help the tiny ears on take-off and landing. If you have a plan for air travel along with the baby, it is well worth using breastfeeding or using a bottle of milk on take-off and landing. This can help to avoid and stop their ears from flight pressure build-up. You can have considerably more than 100ml via security. The cabin crew can easily heat it for you on the aeroplane. If your child is older, try out providing them with a child drink instead.
Snack Foods
Snakes on a plane are a must-have on any kind of trip. The travelling time will always be more fun with something to chew and munch on. Buy travel snacks that store nicely even without a fridge. 
Using the Sticker books To Get Ahead kids entertainment!
Stickers are one of the best things to keep children entertained on a plane. They stick to everything and that's just why they are so perfect choice to have them on the plain. Kids can play with them for hours. Don't Just Sit There! Get some Books & Audio Books
Ask your children to give you their favourite book list and find out which book they like to read. Soon, you can go to the local bookshop or library and pick some that you believe they would enjoy. Get several books with you on your trip. Consider the activities, from reading books, listening to music, watching cartoons, and so on. This will help them forget they're on a long flight. Audio storybooks are an additional choice to have some quiet time out of your kids while you're all on the plane. This can make them busier.
Travel-themed Colouring books are a fantastic timeout for you on your flight with kids!
Bring along the basics such as cool colours books. Your kids will have plenty of time to produce and imagine, which will give them an outlet. These books can help pass the time. If you're concerned the littles have a
pencil or pen in their hands, have a look at Crayola Colour Wonder, which is mess-free books colouring. They design the special markers just to work on the pages are in the pack. If you want a comfy trip, pack those books for your kids. Colouring books are great fun for kids' entertainment, and even there are available colouring books for teens and adults to join in. And kids love fun and joy!
Play the magic screen or Etch-a-sketch
The etching is an excellent idea for kids' happiness to keep them occupied. With this small size drawing tool, kids can create a work of art and draw the masterpieces while you are having rest. And when they're fed up with the masterpiece, you can wipe and begin all over again. To start over or erase, turn the Etch upside down, the draw will disappear. So, you can start over again! These things engage the kids immensely.
Why not Build and Develop Lego?
For sure you can find some cool DIY Legos designed for travelling and it's simple to do. Just look for the one which comes in a carry-case–pack.
how about "Who Am I " or "What am I" the Game Questions or the Post-It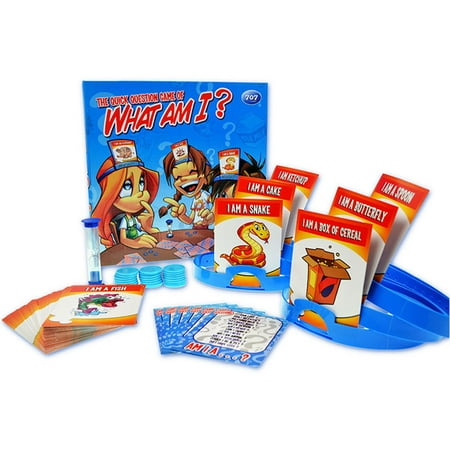 This is another great idea for Kids' entertainment on a long flight. The game is a guessing group game and the players are allowed to use "yes" or "no" responses to answer questions. These answers are to identify famous characters, country animals, and so on…This specific game works well with any number of players. But the bigger group gives more enjoyment and fun. Kids will love this game with the family. additionally, when you play this game, there won't be any kind of mess around your seats. The advantage of this game to work with is very few materials and also not much time for preparing to write the name of the famous characters. You can stick the card somewhere on your face and start the "who am I" game. This game can become the favourite of your kids!

Activity books
They design these easy and basic colouring books for kids aged 2 and above.
Few cheap but New Toys
Purchasing a few new toys for your trip is another fun thing to do on a plane ride for the kids. Just some cheap toys that children can play with whilst you are on the aeroplane. We say buy cheap and not the expensive ones because in case if the toys get lost or broken. Just don't present and show them to the youngsters before the takeoff. They don't have to be expensive.
How about going crafty!
Using the time to be creative with your youngsters and the little ones, the craft is a topic that children are eager about. Kids enjoy it as it involves them with exposed arts and crafts exercises and activities. They love these games because it engages them to do something new!
Play travel games
One of the fun things to do on a long flight is playing travel card games with your kids. We recommend Uno as one of the best games to play on an aeroplane. It is a fun card game, which everyone can easily play. Useful for travel or flight delays! This usually rates highly among the best travel group games for kids. For instance Magnetic trip Board Game Set. The magnetic set includes a dozen fun board games. They include things like Checkers, Chess, Chinese checkers, Tic Tac Toe, Backgammon, Snakes and Ladders, Solitaire, NineMen's Morris, and Loads of more classic games come in travel-friendly mini Pack. A small for kids entertainment.
Use a small DVD player or download apps
When you fly with kids don't rely on the airline to supply any in-flight for the Kid's entertainment. While you are flying with small children prepared yourself with a fully recharged and loaded tablet with some videos, movies, and a few children-friendly games. You may also play games until you get turns of listing items that start with the alphabet, in order. Get some wonderful games on your smartphone or download favourite games and put them on DVD and save them for those moments whenever you're patiently waiting about in the airport. Buy a brand new video game that will keep them busy for the long journey. Give him period limits to give their eyes relaxation and rest. Let's Design a postcard Put kids to work prior to your trip and get them making postcards to post on their holiday. You can provide them with a postcard template as a sample. Yet, you have also a choice of buying a postcard book which will give you loads to select from. Just imagine how effective this trick is!
Travel Journal Books
If your youngsters are old enough to write, provide them with each travel journal to complete the kids' entertainment. Each kid can write about their unique holiday best parts. Writing can spark new thoughts into the kid's minds.
Check With the Airline
Finally, some Airlines are usually interested in trying to keep the children pleased and quiet on aeroplanes. Check with the air travel to find out exactly what they might offer your children for in-flight Kids entertainment. Lufthansa provides kids with little toys to enjoy and play with throughout the flight. Some other flight companies offer video screens for the kids' entertainment. These things engage the kids so they can remain calm. Each child has its own behaviour, so you need to be wise for your kid!